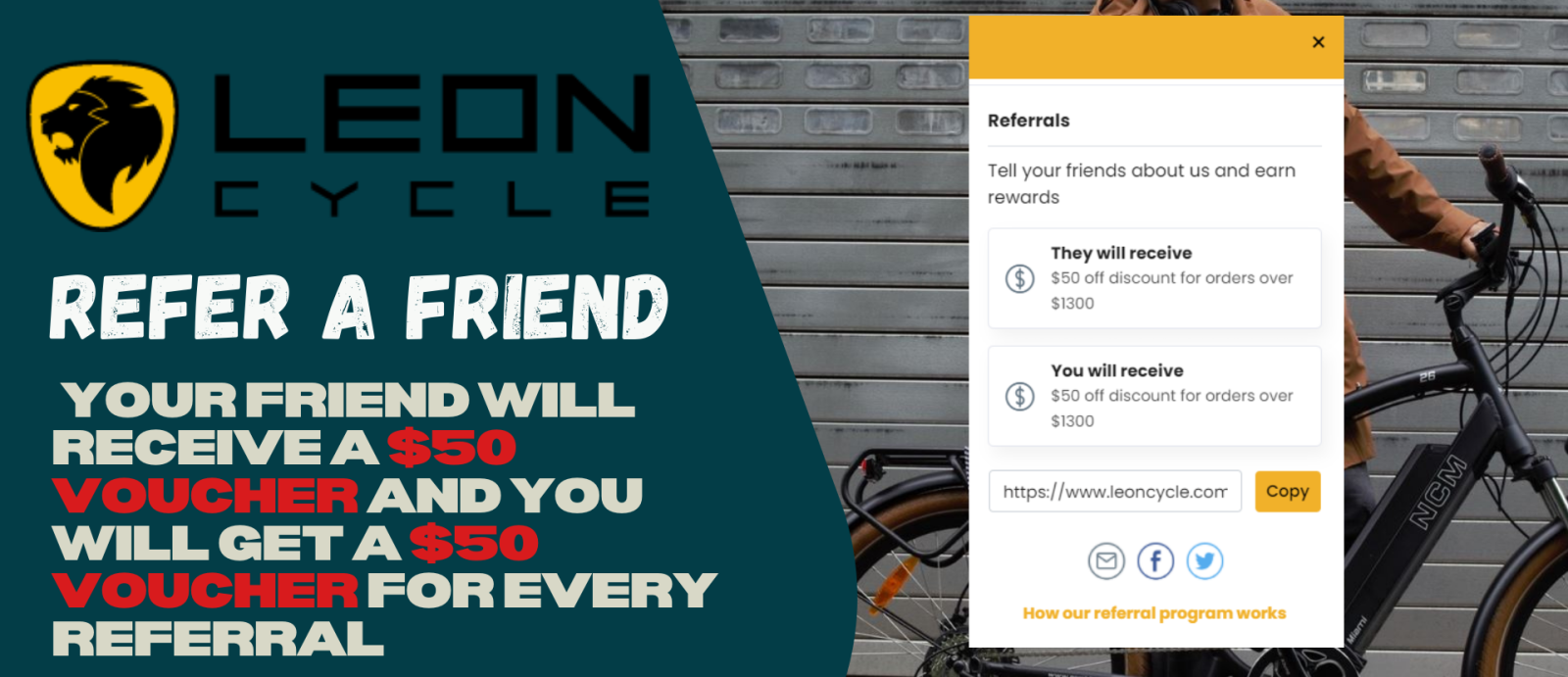 Dashboard
How it works

Login to our website.

Enroll in Referral Program.

Invite your friends and send them a referral link through social media or email.

When your friends sign up, we'll give them $50 Coupons for their next purchase.

Once your friend purchases a bike from Leon Cycle, you will get a $50 Coupon for every successful referral. Your earnings are unlimited.
Opportunity
Are you an Influencer? We have exciting offers and rewards for you. Please fill-up the form below and we will get back to you.
Terms and Conditions
You can invite as many people as you want. For each successful referral, we will give you a $50 off code. Coupons can be combined with other promotions or can be used on separate orders.

Your friend will be sent a referral code worth $50 once they sign up. The Coupon can be used only on E-bikes orders of $1200 and above.

Leon Cycle reserves the right to close the account(s) of any Referrer and/or Referred Customer and to request proper payment if the Referrer and/or Referred Customer attempts to use the Leon Cyle Refer A Friend Program in a questionable manner or breaches any of these Terms & Conditions or is in violation of any law, statute or governmental regulation.

Leon Cycle reserves the right to cancel our Refer A Friend Program or to change these Terms & Conditions at any time at its sole discretion. Any unclaimed referral rewards will be forfeited at that time.